---
birthday parties: not just for kids!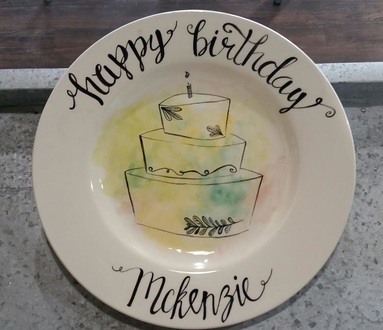 The cost is $18.00 per child,
including:
2 hours of studio time
Each child gets a ceramic piece with a value of up to $15.00
The birthday child will receive a complimentary birthday plate with a party of 8 or more and also our FREE ANNUAL STUDIO FEE PASS! (a total value of over $80!)

Our parties are fully staffed and facilitated to make the experience absolutely entertaining for children... and stress-free for parents. Gratuities are not included in the price above, but always appreciated.
You are welcome to bring in any food and beverages to help celebrate your child's special day. We have a small refrigerator/freezer to store items.
---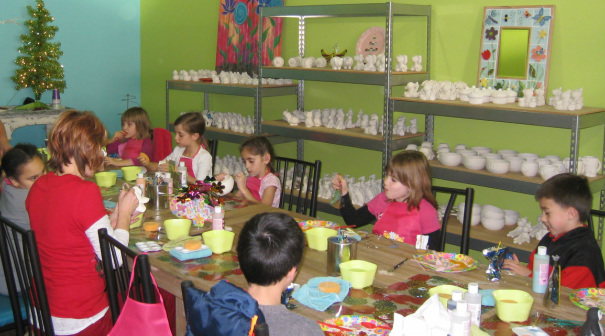 Call today for Reservations and we'll take care of the
setup AND cleanup!

(757) 565-3500

---
special events - field trips -
spirit Nights & fundraisers: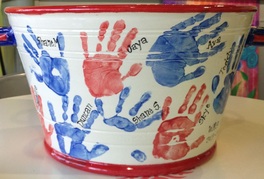 Looking for a unique place for a Baby Shower, Wedding Shower, Bachelorette party or Corporate Event? Would you like to take your students, Boy Scouts or Girl Scouts on a fun field trip? Need help in raising funds for your team, school or organizaion?

Paint on Pottery is just the place! Call us at (757) 565-3500 to find our more.


---
We even have a "Pottery-To-Go Program" in which we bring the art to you. Choose an item to paint from our wide selection of bisque pieces and figurines.
GREAT for office Parties!!!!
Large groups get a designated artist to help!

---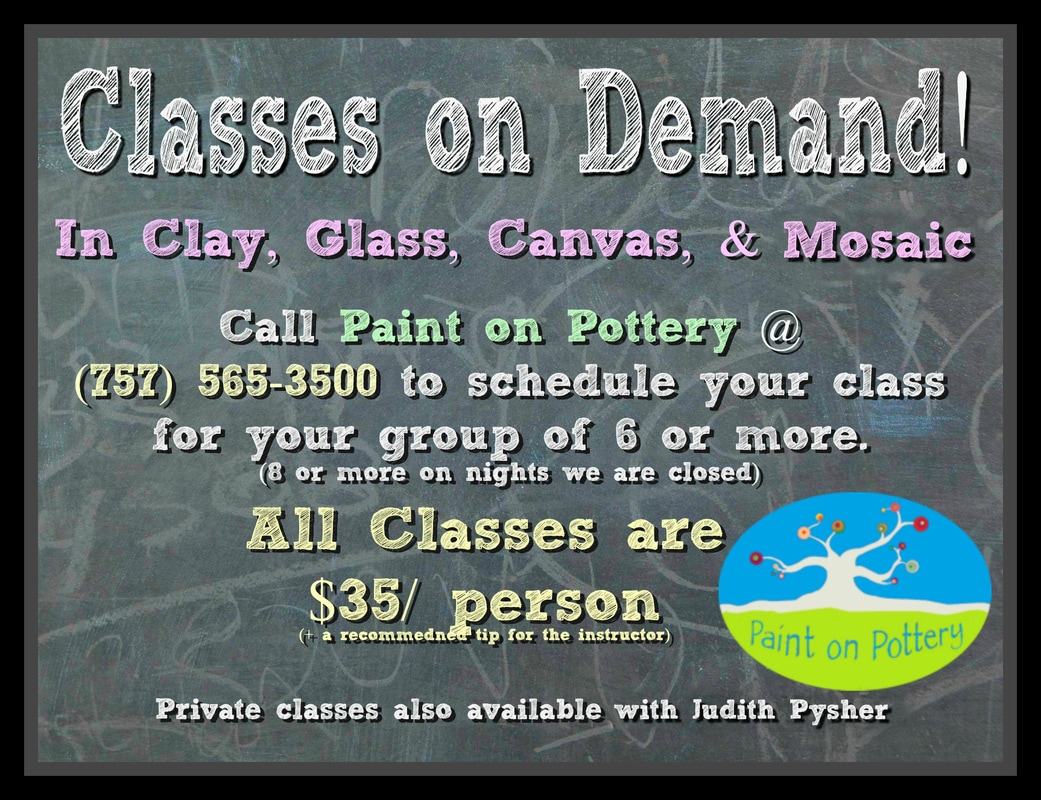 ---